Follow This Checklist When Moving
As exciting as moving to a new location may be, the weeks leading up to it are rather stress-inducing. From looking for a new place to organising and transferring all your earthly possessions to transforming the new house into your home – moving sure is quite overwhelming. So, how can you be on top of your game while sifting through countless checklists and to-do lists? Here is how: 
Our team here at Moving Solution have taken all the nitty-gritty details and put together the only moving checklist you will ever need, based on our customer experience all across Australia.
Checklist for 8 Weeks Before the Move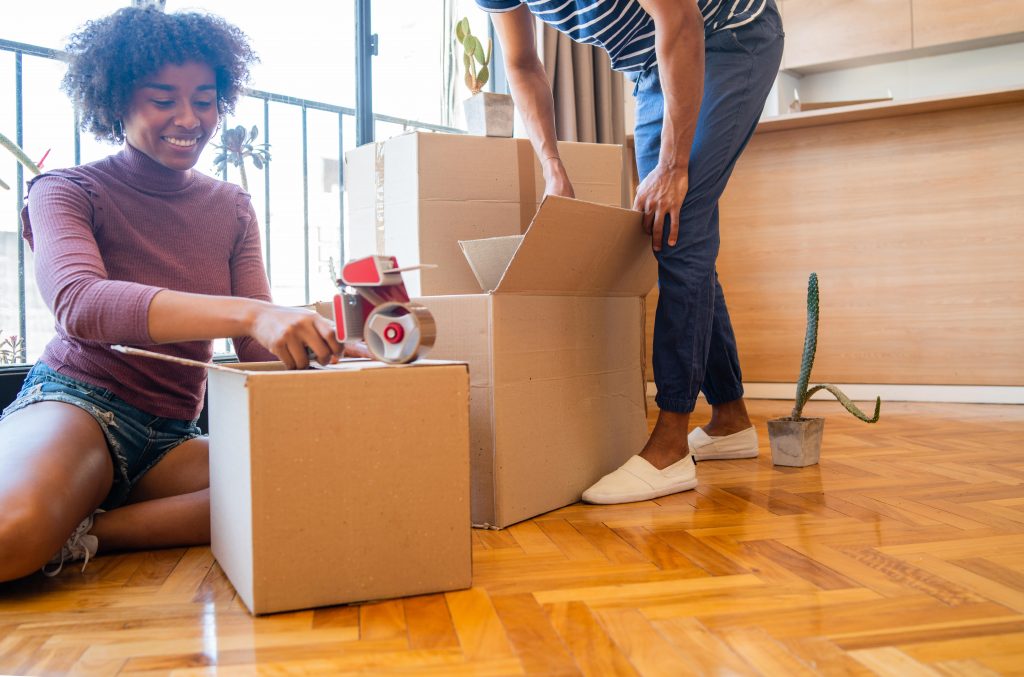 Start Looking for a New Home
Use real estate websites and apps to begin your initial search for a new home or rental.
Research local realtors in the new location or request a referral from a national real estate company you have used in the past.
Make a list of all the things you seek from the new neighbourhood. School districts, crime statistics, work commutes, and accessibility to services such as gym, restaurants, gas stations, medical services, etc. are all factors you may want to consider.
Determine your exact expectations from the new house regarding features like floors, size, closet space, number of rooms, age of home, and bathrooms. 
Sell Your Old House
Appoint a realtor to prepare your current home for sale by listing the home and scheduling inspections.
Hire a contractor to help stage your home, or you can do it yourself.
Make sure that all the dates are aligned properly with your move timeline.
Prepare for Your Transition to a New Lease
If you are renting, abide by the terms of the lease and provide a notice to your landlord.
You may request the landlord to return your security deposit.
If you want a roommate in your new house, it may be wise to start looking early.
Start Organising Your Belongings
Organise all your moving-related documents in a separate physical or electronic folder. This may include your research notes, signed documents, estimates, and receipts.
To further organise your moving activities, you might designate a folder for all moving-related correspondences in your email inbox.
Set a budget for your move even before you start researching and receiving quotes from moving companies. This way, you can consider costs and expenses and choose a company that is within your budget.
Create a timeline for all the important moving dates. Mark dates and deadlines such as your lease termination date, closing date, packing schedule, move-out date, move-in date, and travel dates.
Get Pricing Information and Quotes – Book Your Move
When choosing a moving company, you must tactfully dodge moving scams. Look for red flags and spot fraudulent moving companies.
Determine the service you require from the moving company. Full service moving companies like Moving Solutions Australia offer a wide array of services including packing, unpacking, storage solutions, debris pick up, and bond cleaning. You can choose based on your specific needs, timeline, and budget.
At this stage, you may have to answer basic questions about the move. Be prepared with information like moving dates, postal codes for origin and destination, home size, and the number of floors. You should also inform the movers and packers if you have any speciality items or require additional services from them.
Understand that factors such as weight, distance, seasonality, additional services, etc. can affect the moving quote.
Understand the difference between a ballpark estimate, an estimate, and an instant quote after a virtual or in-person meeting.
Conduct thorough research for your shortlisted moving companies. To do so, check their websites, local business directory listings, customer reviews, and social media presence.
Get a good grasp of what are your responsibilities and your moving company's responsibilities.
Finally, compare the estimates provided and choose a moving company based on who can provide the most value for your money while meeting all your requirements.
Checklist for 7 Weeks Before the Move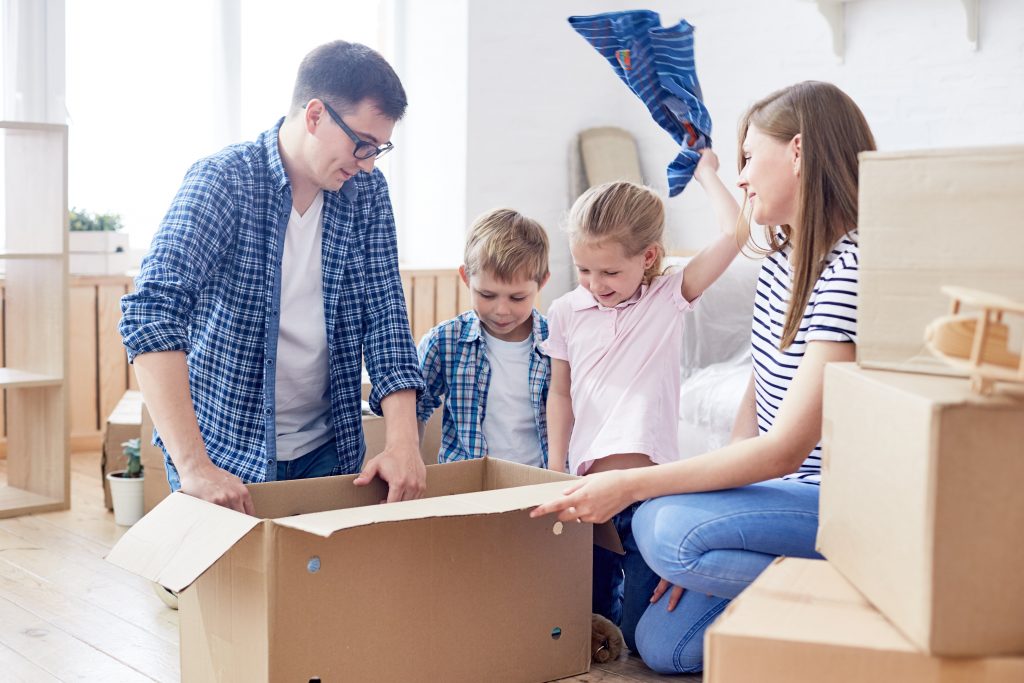 Consider All the Details Before Moving to the New Destination
If you are getting a new job, confirm your joining date based on your moving date.
Transfer medical and school records for all family members including pets.
If you are not changing jobs, be sure to update your change of address and request for time off during your move.
Talk to the homeowners' agents for your current and new home to find out whether any changes in your personal property or vehicle insurance are required.
If your new home will not be ready for all your belongings by the moving day, consider storage solutions.
Make a list of all the items you will need in your new home. Larger items like pieces of furniture can take up to six weeks to deliver, so begin shopping now to ensure timely delivery.
If you have school-going children and wish to change schools, inform the current school about your move and also register at a new school.
Checklist for 6 Weeks Before the Move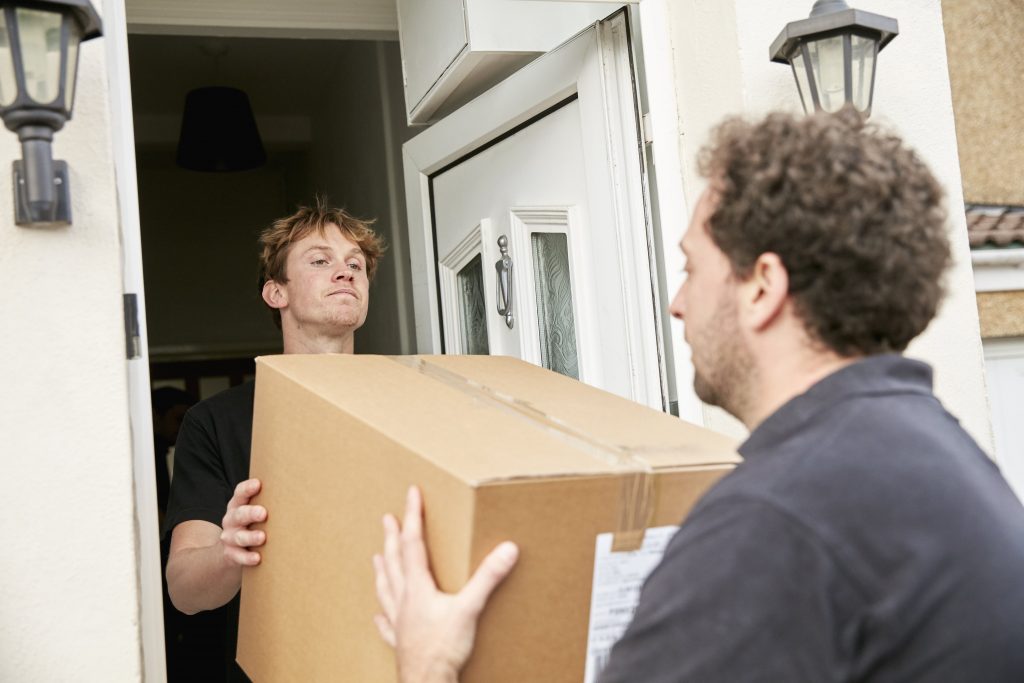 Make Travel Bookings for the Relocation Week
If your home will not be ready to move in immediately, or if you are tackling a long-distance relocation and wish to rest mid-way, you might want to book a hotel.
For long-distance transfer, you can also book a flight and secure airport transfer.

Set up pet sitting and childcare services.
Checklist for 5 Weeks Before the Move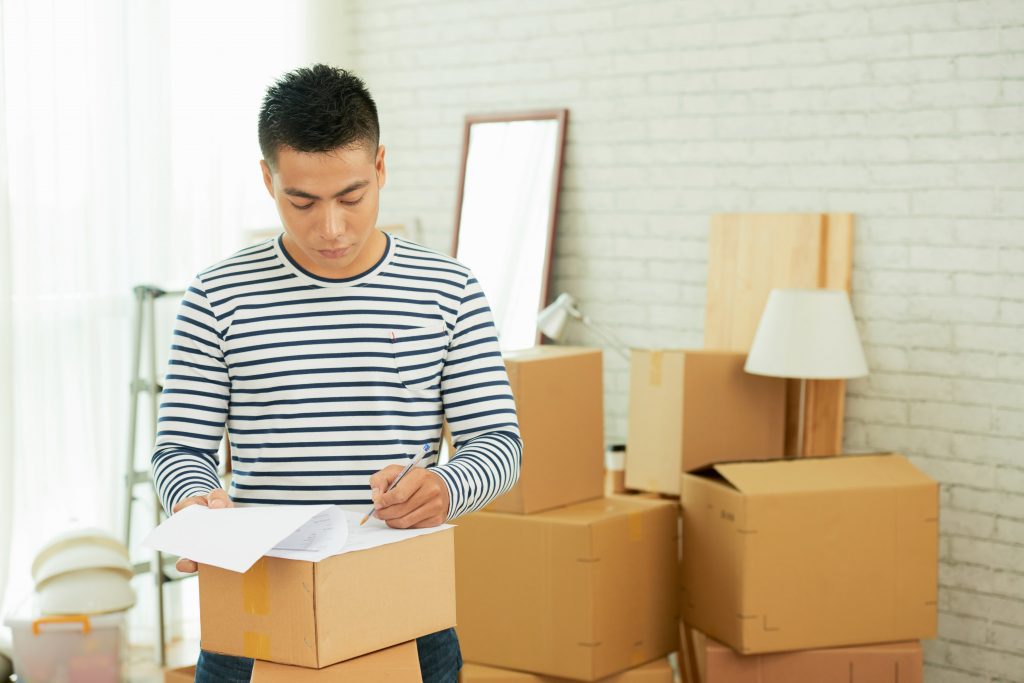 Pack and Back-up Documents
Pack all your physical documents. You may want to scan and store them to the cloud to avoid loss of important documents during the move.
Make sure that you have back-ups for all your digital photos and files.
Download software updates, if any, and update your computer.
Secure all your login credentials for online accounts safely in a password service, cloud storage, or a physical file.
Organise documents like passports, social security cards, birth certificates, and bank statements in a separate folder. Make sure to carry these items with you as these essential documents may get lost if you put them on the moving van.
Organise documents like passports, social security cards, birth certificates, and bank statements in a separate folder. Make sure to carry these items with you as these essential documents may get lost if you put them on the moving van.
Compile all the product manuals and warranty documentation together.
If you plan on self-packing, begin collecting packing supplies and moving boxes.
Determine how many of each type of boxes (wardrobe boxes, dish packs, etc.) you may need.
To pack without any hiccups, research what moving supplies you may need and learn helpful packing tips.
Order moving supplies and boxes online from moving and storage outlets near you.
Declutter Your Possessions
If you have borrowed items from friends, family, and neighbours, return them.
Go through all your items – room by room – and sort them into four piles: Keep, Sell, Trash, and Donate.
Organise a garage sale or use an online consignment service to sell items that have been gently used.
You can take the clothes, appliances, books, decor, furniture, toys and other items you wish to donate to a charity organisation like Red Cross or Salvation Army.
To help get rid of all your unwanted items, you may contact a junk removal company.
A safe way to discard documents is to shred them. Many office stores and banks offer this service.
If you want to dispose of any hazardous items, you must do so while complying with government laws to protect the environment. You can get a list of these items and learn the right way to dispose of each one by contacting your city or county.
Checklist for 4 Weeks Before the Move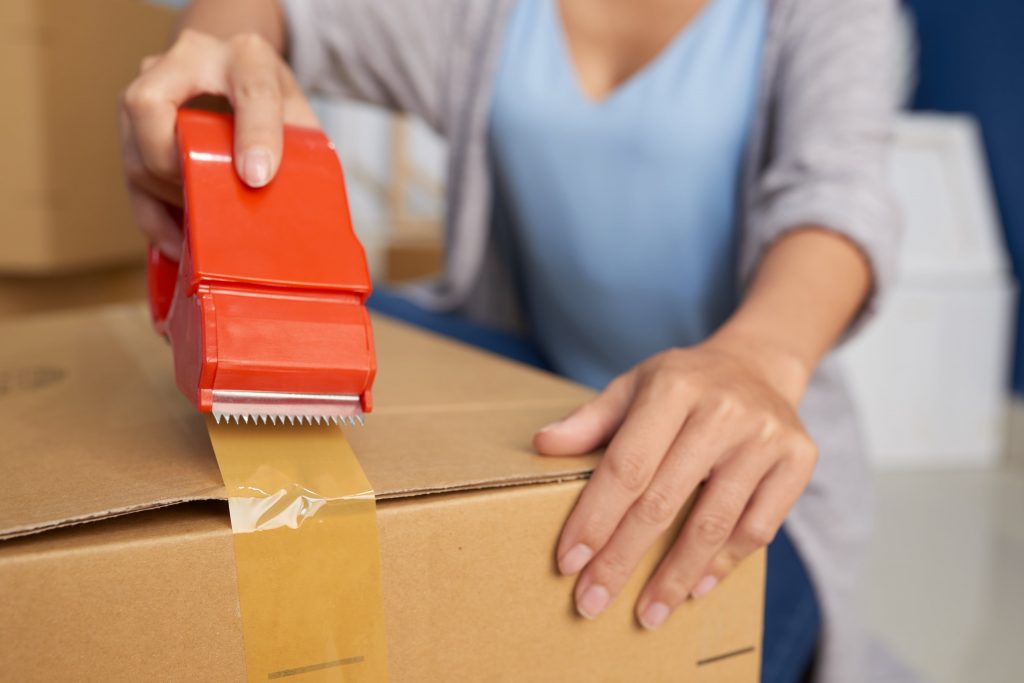 Time to Start Packing
Collect your essential packing supplies like boxes, markers, padding, scissors, tapes, and any tools you may require.
Start packing items that are tucked away in storage spaces and garages first as these places usually hold infrequently used items such as seasonal decor.
Allocate an out-of-the-way area in every room and isolate it specifically for packing.
Tackle one room at a time and start by packing items that you certainly will not need immediately. For instance, you may begin putting seasonal decors, special dishware, costumes, sentimental items like photo frames, etc. in boxes.
Maintain a list of contents for each box and categorise based on the room it belongs in. Do not forget to label heavy or fragile items. Pro tip: take photos to help keep an inventory of what is in each box.
Take measurements of tight spaces and doorways. Then, compare it with larger and oddly shaped items in your house to make sure all your belongings will fit through.
Consider and set aside items you will need on the first night after moving in. Clothes, toiletries, dish and laundry detergent, snacks, and bedding are essential items to include in your first night kit.
Checklist for 3 Weeks Before the Move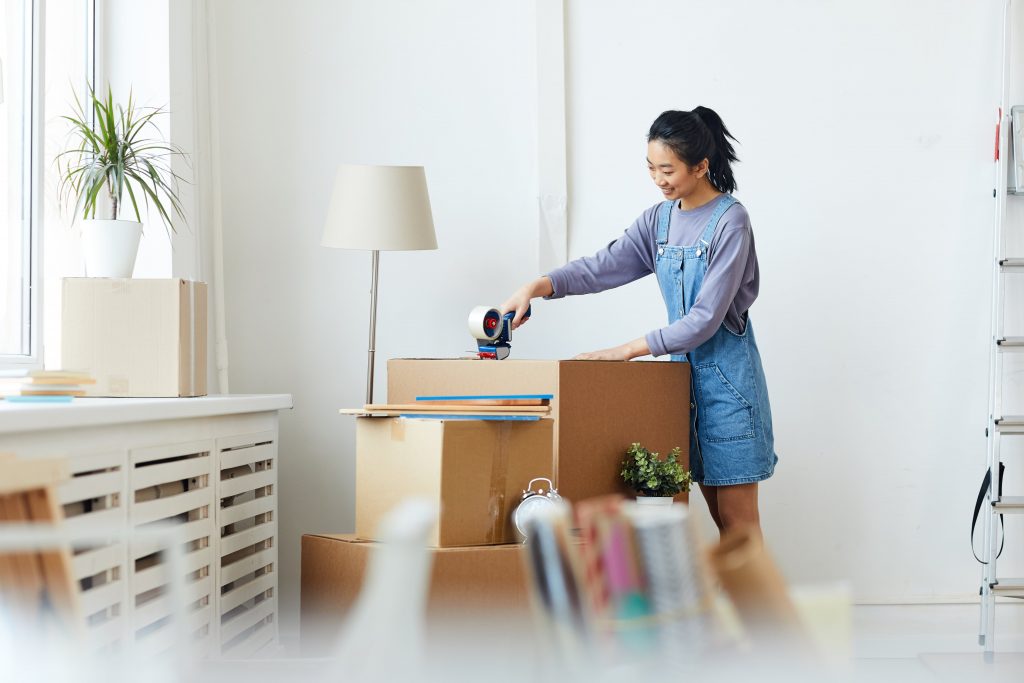 Update Your Address
Change your address for your bank accounts, loan accounts, credit card accounts, and investment accounts.
Update your address for all subscriptions including food delivery, streaming services, newspaper and magazine, and online shopping sites.
Provide your new address for insurance policies such as health, dental, vision, life, pet, car, etc.
Provide the new address to your lawyer.
Change your address for medical bills.
Update your address change at your workplace by informing your employer and the payroll department.
Plan Your Farewell with Neighbours and the Neighbourhood
Before you move, make time to meet and bid farewell to family, friends, and neighbours.
Set aside time to visit your best-loved places (restaurants, parks, museums, etc.) in the neighbourhood before you move out.
Checklist for 2 Weeks Before the Move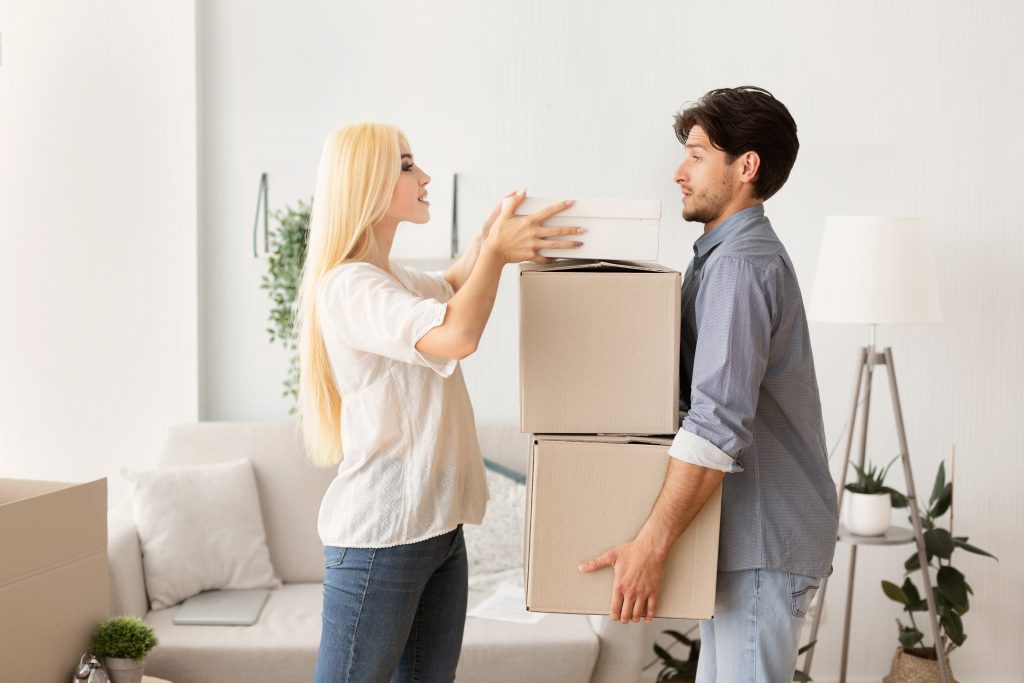 Thorough Cleaning and Final Preparations for the Move
Prep meals for the following two weeks and clean out the rest of your refrigerator. Use everything in your freezer if possible.
Remove screws and nails from the walls and use speckling paste to fill in holes.
Prepare for the move-out cleaning service. You can take on this task by yourself – just make sure to thoroughly dust, mop, and wipe surfaces, baseboards, and blinds.
Make sure to dust and clean your furniture as grime and debris can scratch or chip hard surfaces during the move.
You may want to send your area rugs to be professionally cleaned. The cleaned rug will be neatly wrapped in plastic and delivered to you, ready to unroll at the new place.
Disassemble furniture that you are not using. Label and seal screws and other hardware for each piece together in separate plastic bags.
Confirm you Travel Plans
Confirm your air ticket, airport transfer, and hotel reservation (if any) if you are not driving to the new location.
If your plan involves driving to the new house, which makes more sense for shorter distances, get your car serviced.
Plan your journey keeping all the details such as lodging, food stops, gas fill-ups, mid-journey attractions, and rest areas in mind.
If you are moving with kids, pack small toys, books, and colouring books to keep them entertained during the journey. Also, pack their travel pillows and favourite blankets.
Pack snacks, toiletries, clothes, and other stuff you might need during the journey.
Prepare a list of things you will need with you during the flight or drive. This list may include electronics, personal documents, medicines, and jewelery.
If you are taking a flight, confirm details with the shipping company to ship your vehicle to the new city.
Finally, pay attention to the weather forecast as it can affect your travel plans.
Small Chores and Miscellaneous Tasks
If you have any borrowed library books, return them.
For scheduled deliveries, redirect the delivery company to your new address or cancel them.
If you have anything that needs to be returned to the local stores, take them back.
Collect your clothes from the dry cleaner.
Pay penalties and outstanding fees like legal fees and pending parking tickets.
Checklist for 1 Weeks Before the Move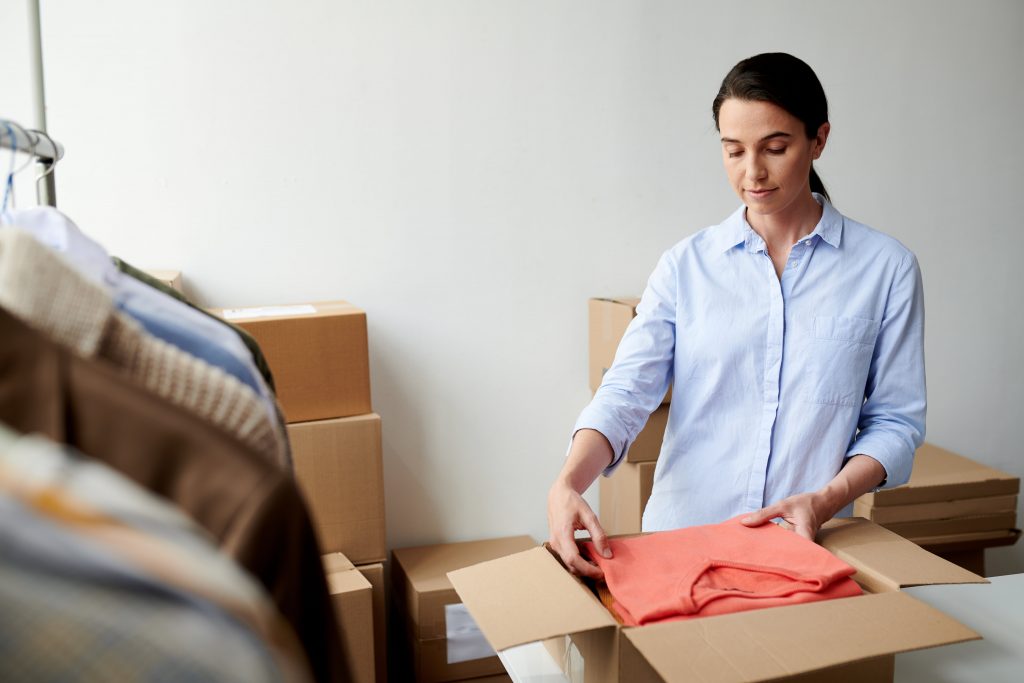 Prepare All Your Indoor and Outdoor Appliances
Remove your outdoor and indoor appliances before the move to ensure maximum protection for you and your appliances. Moving Solutions recommends that you enlist the services of a qualified technician to disconnect and prepare your major appliances for the move.
Disconnect, defrost, empty, and clean the freezer and refrigerator, at least 24 hours before the movers arrive.
Empty the dishwasher and leave it open so that there is no moisture.
Unplug and disassemble your washer and dryer.
Check that there is no gas or oil inside gas-powered appliances like grills and lawnmowers.
Remove propane canisters, if any.
Dismantle garden hoses and other lawn-care equipment to allow sufficient time for the items to dry out.
Pack smaller appliances such as pressure cookers, air fryers, crock pots, and microwave oven in labelled boxes.
Remove light bulbs from lighting fixtures and lamps and store them securely with lots of padding.
Unplug devices like televisions, computers, printers, and scanners and pack them with all relevant cords and add-ons.
Contact Home Service Providers and Utility Providers
Contact all your home service and utility providers including electric, water, gas, trash, recycling, cable, and internet companies.
Plan so that utility services in your new home are turned on at least a day before you arrive. This can help avoid discomfort (often caused by lack of a functioning cooling or heating system) due to extreme weather conditions.
Request your current utility companies to disconnect services the day after you move out, and not before.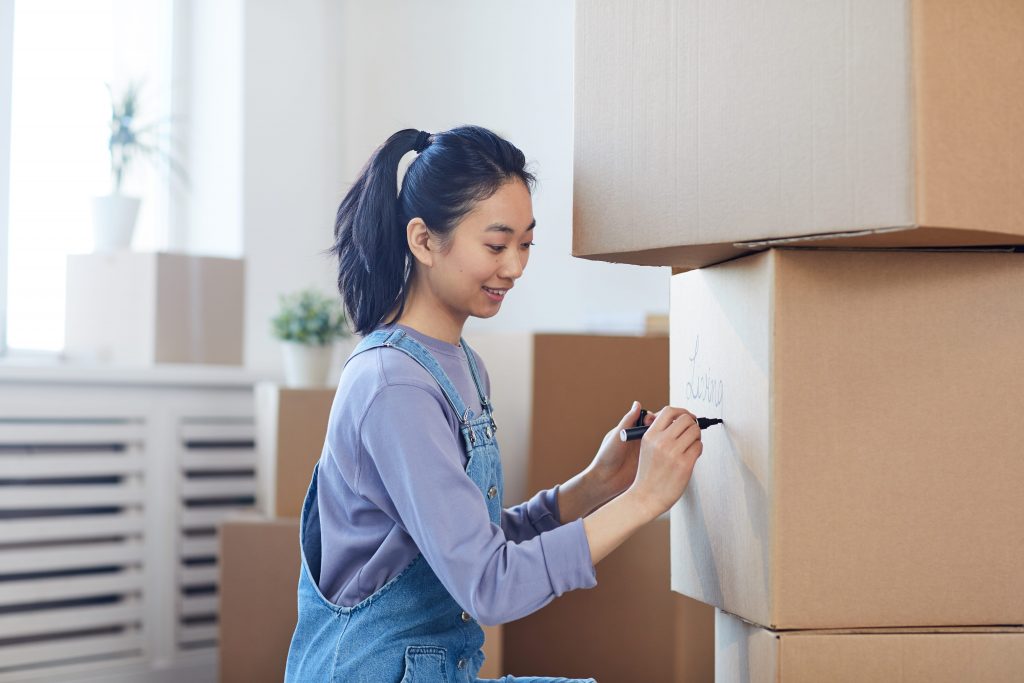 Discuss with your moving company, or anyone helping you on a moving day, and confirm the logistics.
Confirm childcare and pet sitting arrangements.
Double-check that you have the keys to your new house and keep it in a safe and easily accessible place.
Go through your first night kit and check whether it includes everything you might need for your first night at the new home.
Prepare meals for the entire week leading to move-out day.
Finish all last-minute packing.
Observe the weather forecast and adjust your plan accordingly.
Clean your outdoor furniture and prepare them for the movers.
Prepare water bottles and snacks to keep you hydrated and energized on the move-out day.
Keep aside items you want to personally carry, and not send in the moving van, separately. Keep them in your car or a designated corner of the house. Make sure to inform the movers beforehand that those items need not be loaded on the van.
When the movers arrive, greet them, and provide them with important information. You can also discuss your moving-related concerns with them.
Use furniture sliders and cover your floor with red rosin paper or cardboard to make sure the floors are protected.
Direct the movers to different rooms and give insight on how to handle specific items.
Walkthrough the house one last time to make sure you are not leaving anything behind. Also, check that all the lights are turned off and doors are locked.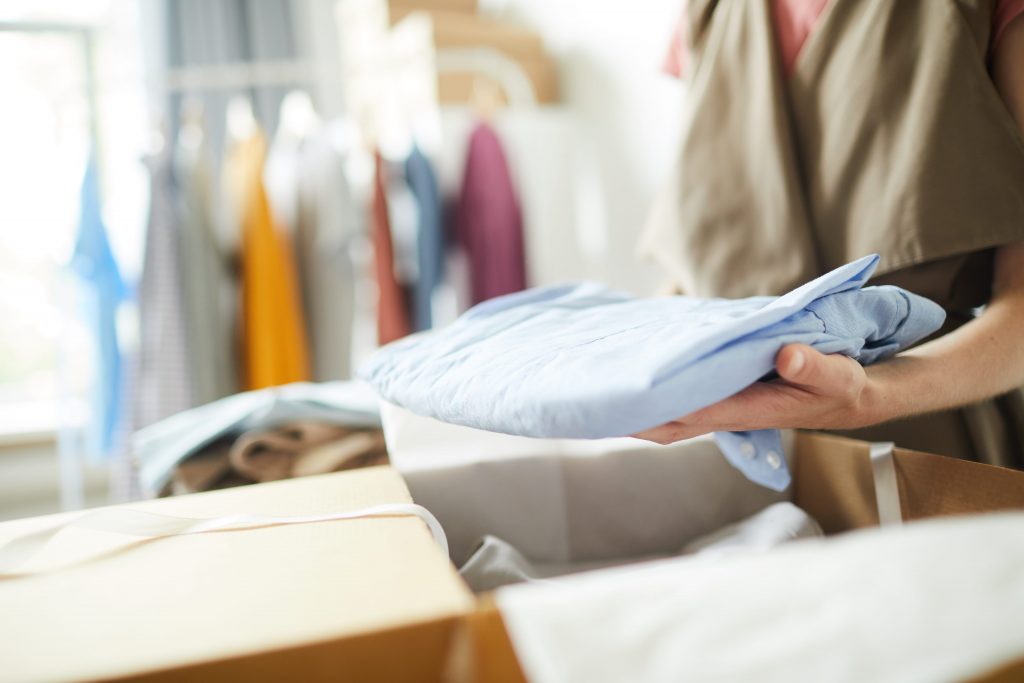 Again, take necessary measures to protect your floors from scratches and damage.
Give directions to the movers regarding placement of boxes and furniture.
Read thoroughly and sign if there is any paperwork.
Put up shower curtains.
Assemble and make the beds.
Carry out some basic cleaning before you start unpacking
Take out the food items and snacks you packed for your first night in the new house.
Unpack the first night kit so you can use your personal items without having to unpack the bigger bags and boxes.
Take all the boxes and items you travelled with out of the car.
Checklist for the Week After the Move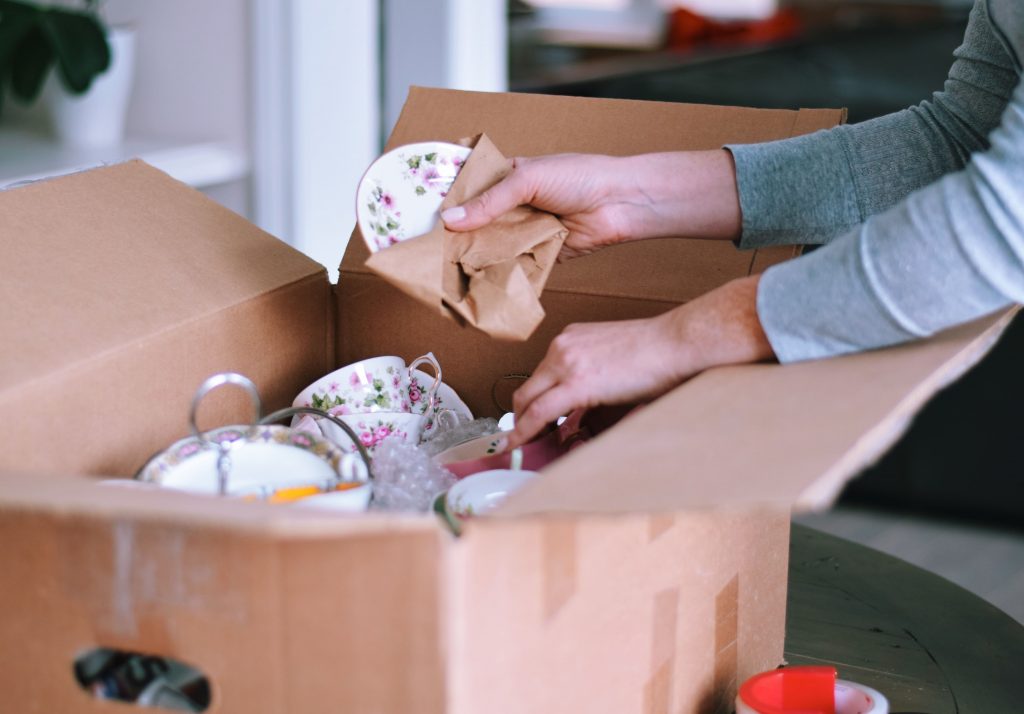 Unpack and Settle In
Divide unpacking into sections and unpack a little at a time. Don't hesitate to further declutter your belongings while you unpack.
If you are stressed about the overwhelming process of unpacking, you can hire an unpacking service.
Unpack items like clothes, food, toiletries, and dishware that you will immediately need first.
Pick up personal items and groceries you might need from the store for your first week in the new home.
Deep clean the house so you can start unpacking in a clean environment. This includes thoroughly cleaning floors, windows, carpets, ceiling fans, stairs, and furniture. For your convenience, and to save time, you may want to hire a move-in cleaning company.
Set up furniture including cabinets, shelves, and dressers.
Lastly, if you employed the services of a professional moving company, consider leaving a review.